Our students take part in an Arts program that focuses on visual and media arts.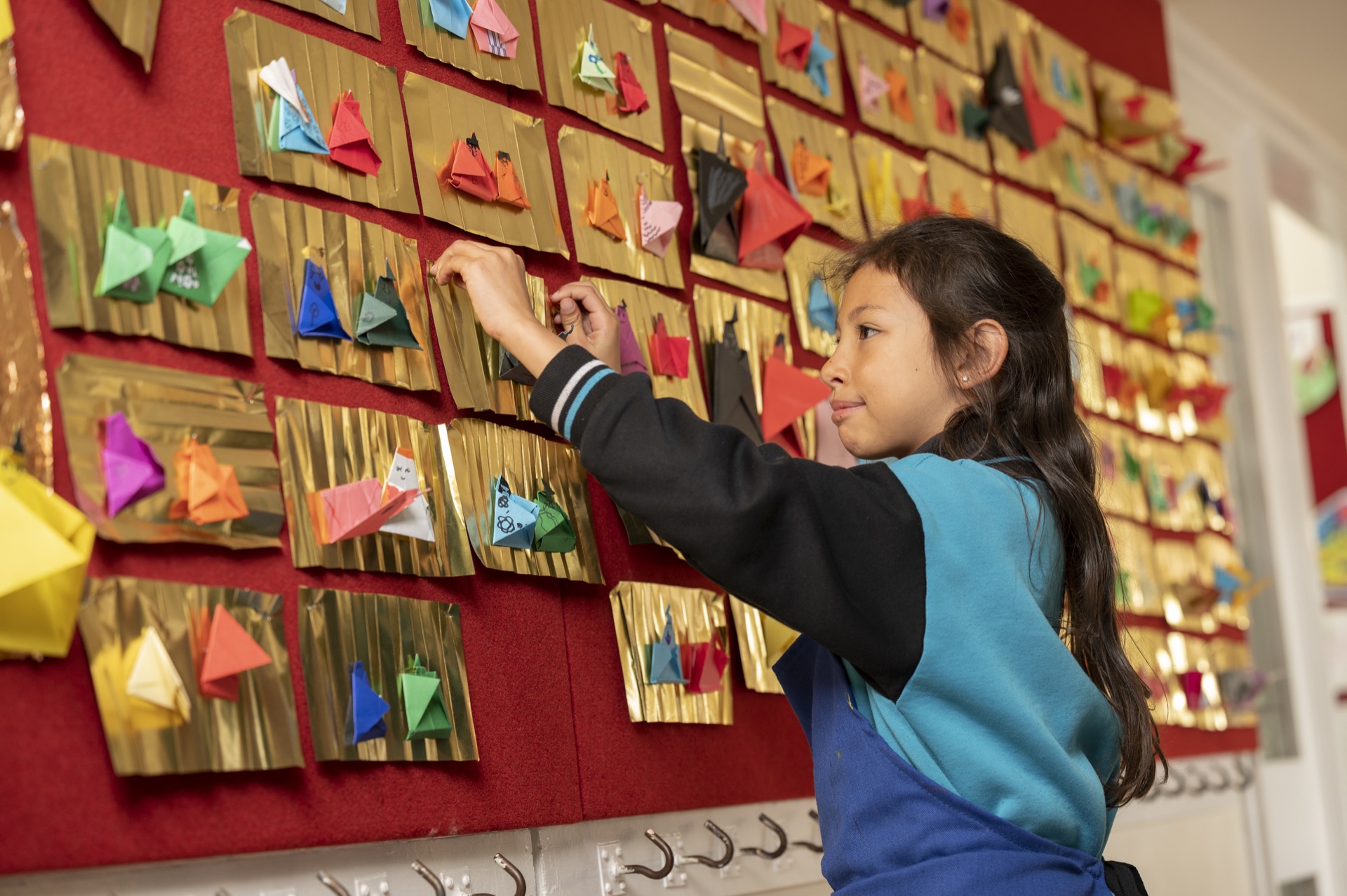 In Visual Arts our students are provided with fun, engaging and inspiring sessions prepared to develop their creative and imaginative minds.
Students experiment using an ever increasing array of mediums and materials to create and make a wide range of aesthetically pleasing art works.
Reflective techniques and activities are available to allow students to become 'Art Detectives' so that they are able to explore their own and other artist's works to understand and articulate the artist's purpose.
Lights… Cameras…and…Action…!! In Media Arts students combine use of their voice, sound, text, moving and still images as well as, applying editing features to create artworks which convey a clear message to an audience.
Students view other media artworks so that they are able to directly see how multiple media arts elements can be used to create an effective media artwork message.