Every student is a leader at UPPS. We provide lots of opportunities for students to develop their sense of self and scaffold them to take initiative.
Our student leadership model enables all students from Foundation to Grade 6 an opportunity to build their leadership qualities.
We offer: School Captains, House Captains, Class Captains, Environmental Leaders & Junior School Council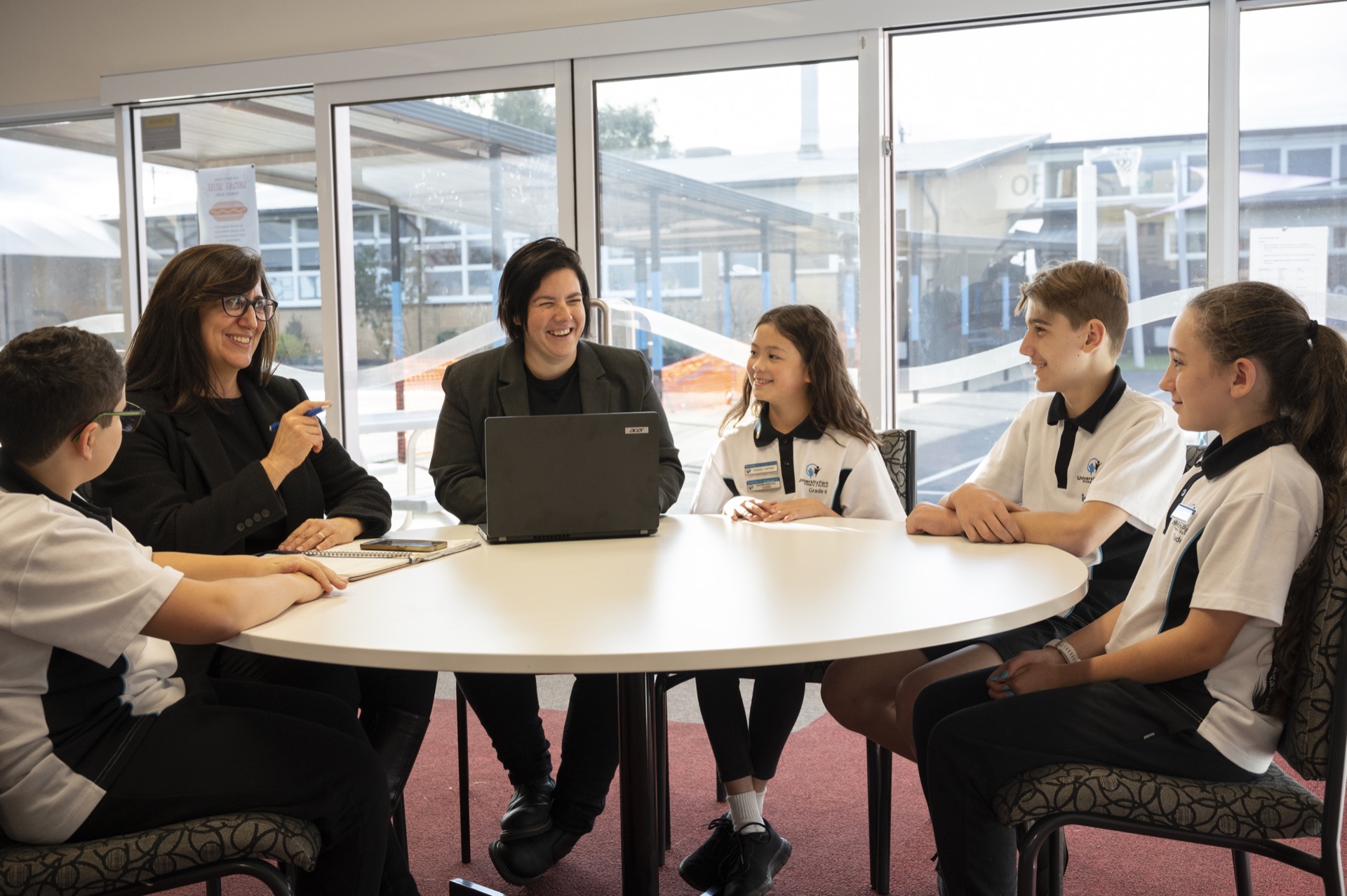 In addition, we ensure that our students not only hold leadership titles but are immersed in opportunities to develop their skills, knowledge, and the opportunity to network with other leaders.
Our leaders take part in and attend:
Brimbank Dynamic Young Leaders Program
Halogen Young Leaders Day
Environmental programs